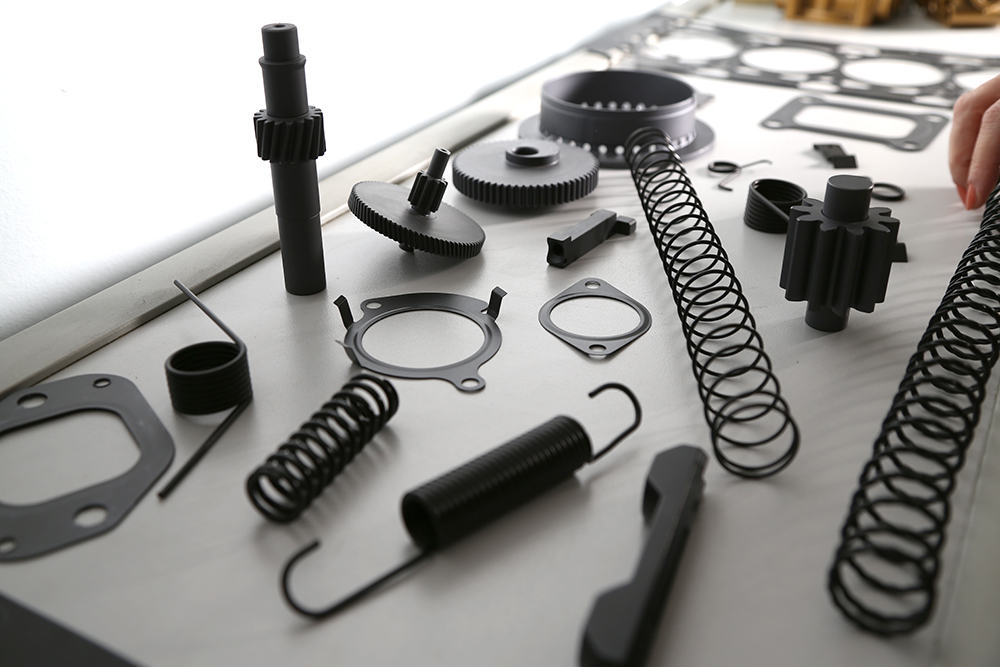 Dry / solid film lubricant coating provides long-term protection, prevent damaging base metal by lubrication and sliding surfaces continuously and also protects from corrosion at the same time. Due it is applicability to all metal surfaces, it provides a same type coating advantage where different metal groups are used together. These coatings are like wet paint coatings, it can be applied by dipping, spraying and dip-spinning methods. It contains s molybdenum disulphide, graphite and polytetrafluoroethylene (PTFE) solid lubricants and binders like epoxy, acrylic, polyurethane polyamide-imide. Product type should be selected according to the desired function. By lifetime lubricating feature, Dry Film Lubricants minimizes the wear caused by the friction. This type of coatings is also called Anti Friction Coatings.
Why Dry Film/Solid Film Lubricants?
Minimize the distortion which can be caused from wear, friction and winding
Low friction under load
Chemical Resistance
Corrosion Resistance (over 500 hours)
Wide working temperature range (-200°C/+430°C)
Excellent lubrication feature
Dry type of coating (no risk for contamination)
Excellent adhesion
Low Tolerance application advantage (15-20µm)
Can be used where the permanent lubrication is desired
Ease of use on frequent disassemble and assemble
Performance Tests
Dry Film/Solid Film Lubricant Coating performance is calculated by Surface Appearance, Coating Thickness (ASTM B244, ASTM B499), Film Adhesion (ASTM-D2510), Solvent Test, Solid Percentage, Volatile Organic Compound (ASTM D3960), Load Carrying Capacity (ASTM D2625), Corrosion Resistance Tests (ASTM B117).
Related Standards
MIL-L-46010, MIL-L-23398 and MIL-L-46147 Type I, Type II and Color 1 and Color 2 (These are the main international standards, it can also be customer standards as well.)